If you decide that you no longer want a particular section you can easily remove it by clicking on the
 Remove Section Type: … button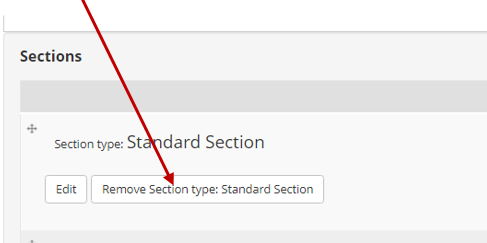 NOTE: It is recommended that you review the section before you remove it by clicking the Edit button, this way you can ensure that you are removing the correct section.
After you click the remove button, you will be asked to confirm the action:

After you click Confirm Deletion,  the section and all the content that was on it will be gone from the page.
If you decide that you do not want to remove this section, then use the Restore button instead of confirming the deletion.
Save the webpage after you have finished.