The menu location for a single page can be edited from the content page view and is described in Create a New Page.  Editing the site menu as a whole is described as follows.
Editing the site menu
Click the cog icon on the left side of the screen and select Menu.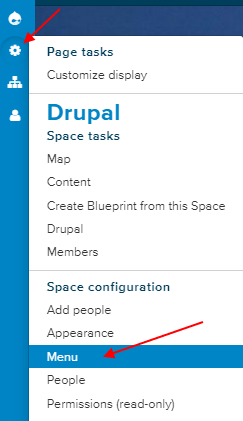 A new interface appears which shows the entire menu for your site.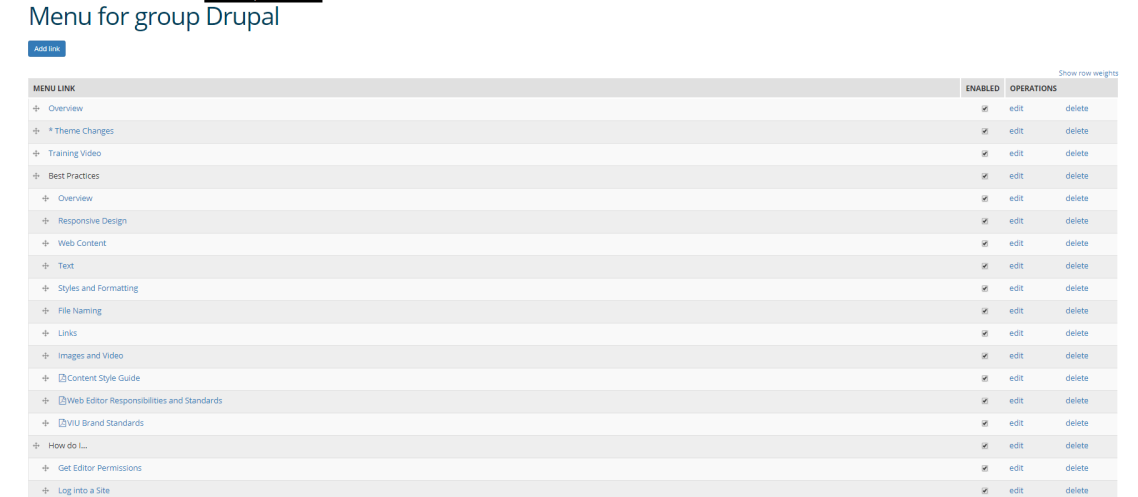 From this screen you can:
re-order menu items by clicking on the crossed arrows and dragging the item to a new location.

click on "delete" to remove menu items

Use "Edit" to:

change titles, set parent-child relationships 

create a parent menu item that does NOT have a page associated with it.  This can be useful when you want a category menu item where all the actual content is in the child menu pages 

create a menu link to an external site

create a menu link to a document