Another type of section you can add is a Text Section. There is only one field for this type of section as shown below:

Just enter the information that you wish to appear in the section. Use the formatting toolbar if you need to format the text.  If you need help with the formatting toolbar, go to the common elements overview page for more details 

If you want to create another new section, you can collapse the section once you have finished adding the text. Or Save the web page to see your preview. 
This is how the Text Section will look on my basic page, because the Text Section has a white background it can be hard to tell where the section begins and ends as it blends in with the body text.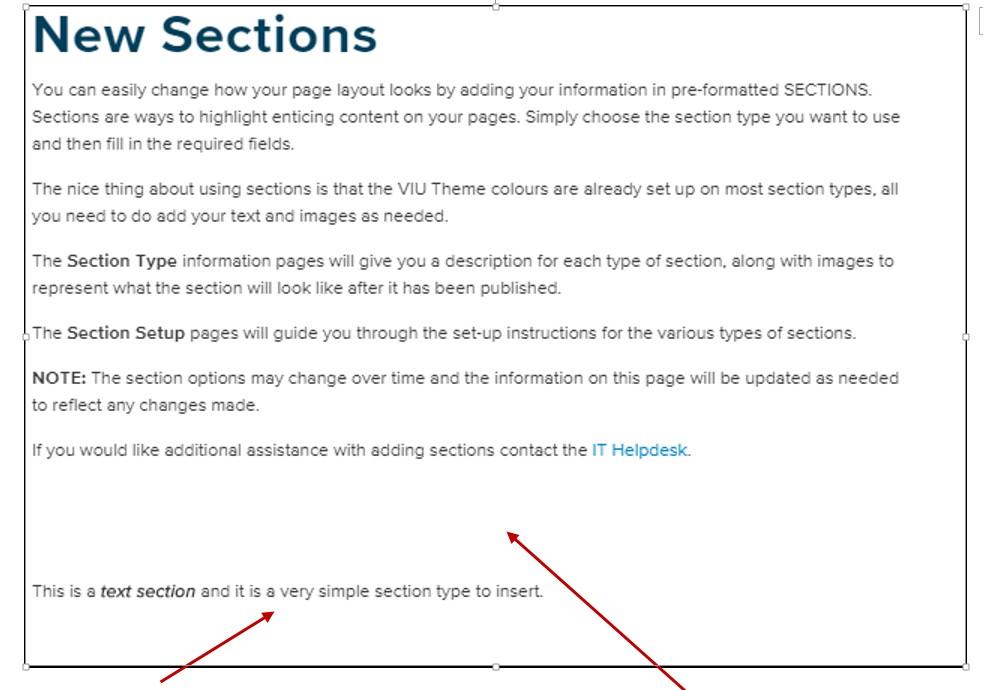 The new Text section will appear below the main body of the page:
In the example above, there is a lot of empty space between the body and the new text section.  To fix this, you need to go back into the Edit mode and see what may be causing the extra space.

Turned out that there were some extra line breaks after the last paragraph of the body text.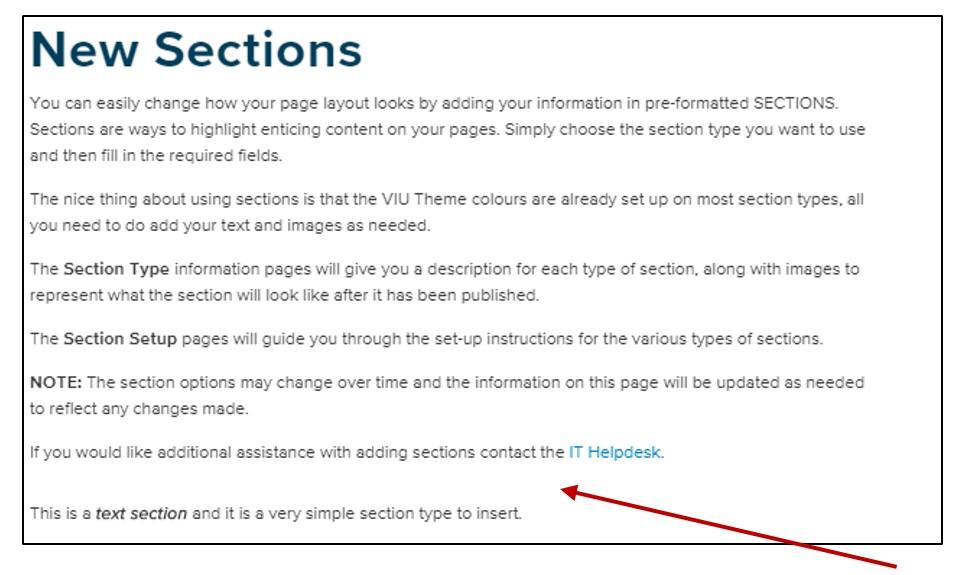 Once I removed the unnecessary line breaks I clicked Save and the spacing looked much better.