Select Standard Section from the first drop down box and click Add A New Section: 

You will see a second drop down list in the Content area, choose Text Only

The fields to fill out look the same as for the Pin Photo… and Parallax examples: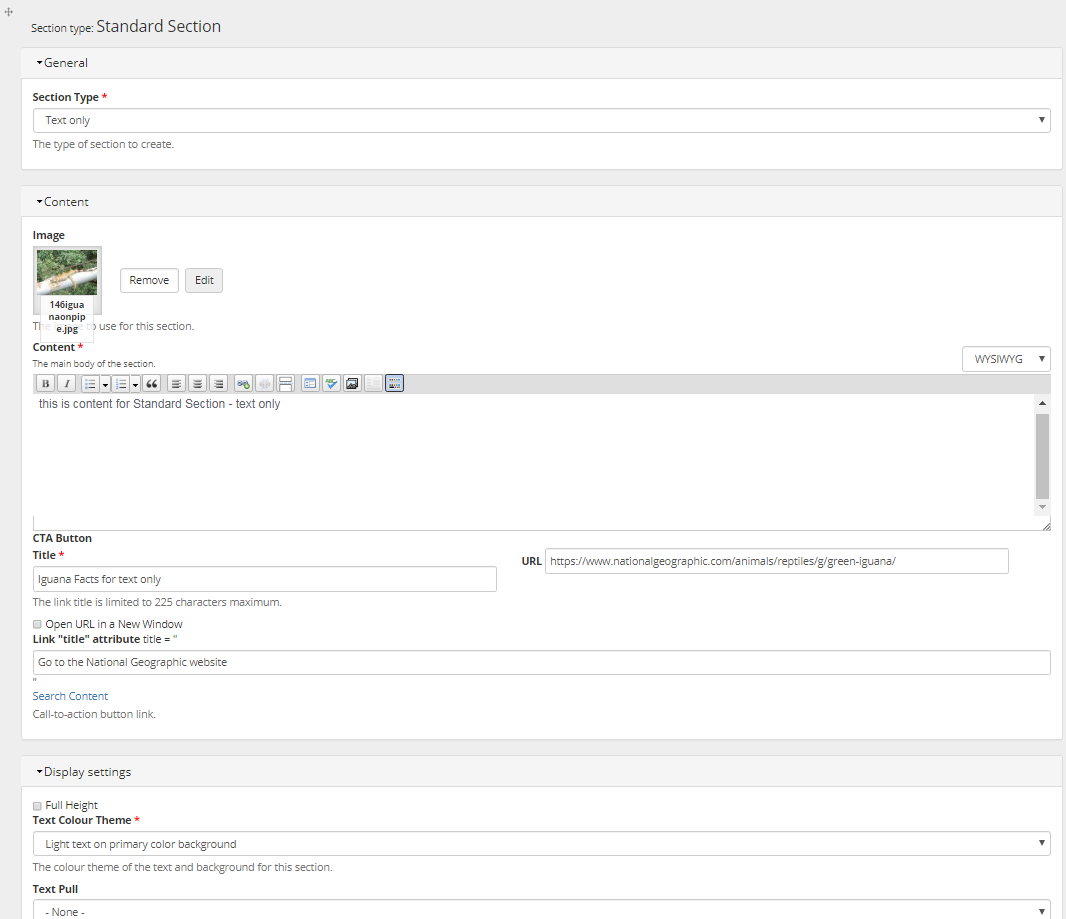 The thing is... even if you add an image it will not show up on the finished page.  In this example I added an image and entered the CTA button info and some sample text. The preview looks like this:

If you do not fill out the CTA button fields you will not see the button, just the text.
The Display options are more noticeable on the Text Only section.
The default display options are Light Text on Primary Color background and Left Pull:

Light Text on Secondary Color Background 


Dark text on Light Background


Pull Text to the Right (all other examples were Left pull)


Once you have the options selected you need to save your page and preview the results.