The image gallery should be the first option you see in the Section Type drop down list, so all you need to do is click the Add new Section button:

There are a few fields that need to be filled in with your information.  Required Fields have a red * .  The various fields will be explained separately.
Gallery Title:
Provide a descriptive title for your picture gallery so that viewers will be able to find the page if they are searching for it.  In this example I want to show some flower pictures from Costa Rica, so I entered a Title that suits that purpose:

Images
You can upload as many images as you need by using the Media Browser.

Refer to the Using the Media Browser page if you need assistance with this part.
After successfully add the desired images, they will show up on the Images area: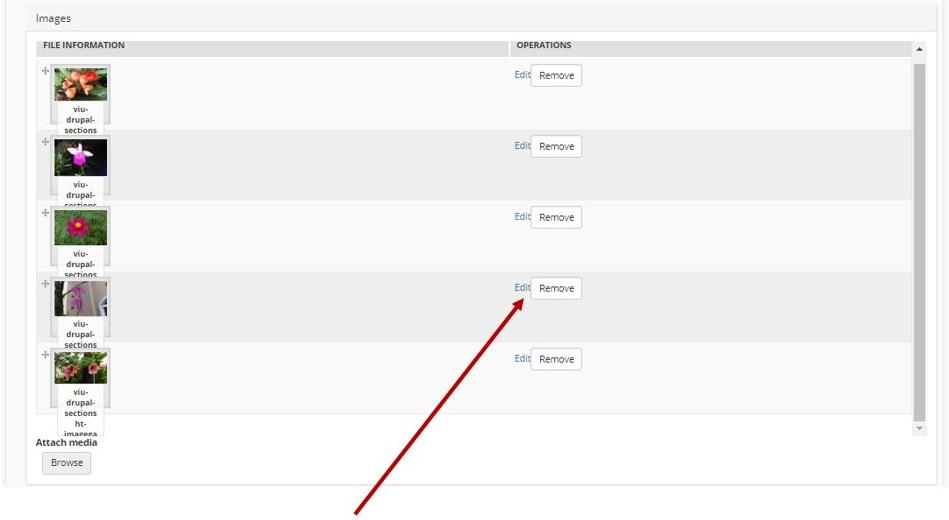 You can always go back and Edit or Remove images at a later date if needed.
Layout
The Layout field is the last field for this type of section:

Click on the arrow to expand the list of available layout options and choose the one you want.
                       Your options are as shown below, for this example I chose to use the 4 columns layout

   NOTE:  If the images do not look good with your chosen layout, you can always go back and switch it very easily.
             Once all the fields have been filled in, click on the Save button and save the page changes.

The finished page will show up as a preview and you can see how it looks with the new section added.
In my example above, I chose Four Column and the end result will look like this: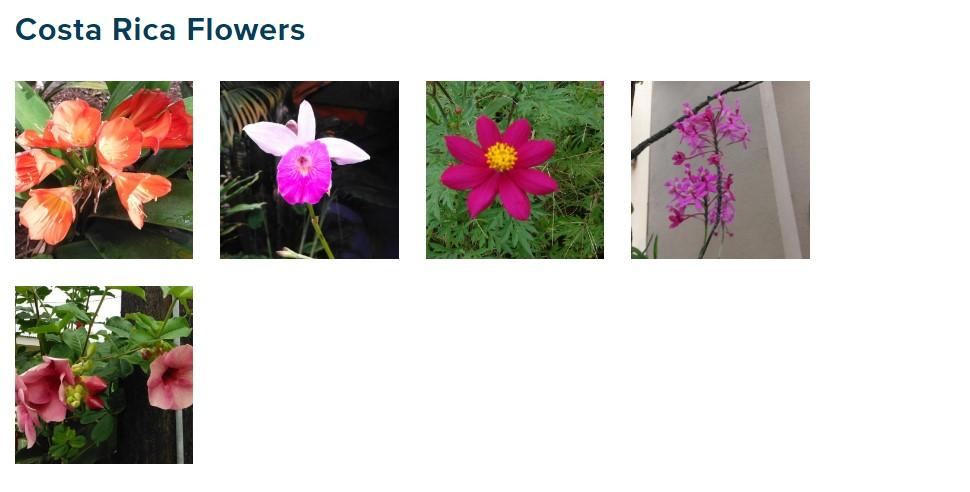 Since I have 5 images, the layout I chose was not ideal.  It would have been better to use a 6 column layout, so I edited the page and changed the layout to 6 columns and the new result looks much better, as shown below:

When setting up your Image Gallery,  you can experiment with the different layouts and choose the one that suits the number of images you wish to display.  Keep in mind that the images will get smaller as you add more to the page.