Secure I.T. is an initiative to inspire the VIU community to engage with and control their information security at work, at home, and on the road.
Secure I.T. Highlights
October is Cyber Month
and in 2023 it is all about stepping up our cyber fitness
💪
This Cyber Month, we're helping you work on your cyber fitness. The Cyber Month campaign helps Canadians stay secure online by teaching them simple steps to protect themselves and their devices.
Just like starting a new fitness routine, finding the motivation to become your best, most cyber safe self can be tough. But with the right coach, you can accomplish even the most daunting tasks. It's all about stretching your cyber security muscles and taking things one step at a time!
If you're ready to get motivated and build your cyber safety muscles, visit our Cyber Month 2023 site to learn how.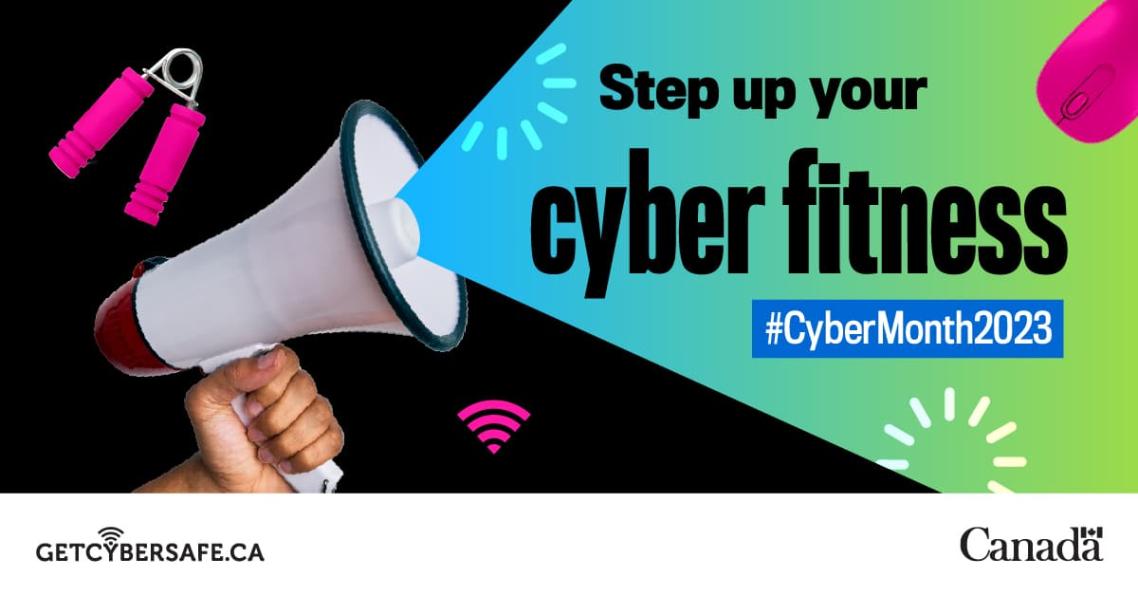 Secure I.T. is now on Twitter - 

The following sections contain information related to the Secure I.T. initiative:
Why Secure I.T.? Find out why information security is everyone's responsibility.
Secure I.T. Highlights - Archive - Check out Secure I.T. Highlights from previous months.
Secure I.T. Training,  Workshops and Handouts contains specific information about VIU's new information security awareness initiatives.
Additional Resources contains links to lots of other useful resources, including recent security threats, so you can ensure all your computer and information technology is secure.
Help Secure I.T. if you think there is a computer or information security issue, contact the IT Service Desk